Hiking the Art Loeb Trail October 26 to 29, 2017
Quick Facts
Distance: 30.1
Duration: 4 Days
Difficulty:  Very Difficult
Terrain: Mountains
Human Impact: Low impact due to difficult terrain
Location: Brevard, NC
Start: Daniel Boone Boy Scout Camp
End: Davidson River Parking
Dates: October 26 to 29, 2017
Getting Started
Okay…. I just finished a different hike and I realized that I completely forgot to blog about this hike. To catch you up, I ended up NOT hiking the Georgia section of the AT in early October as I had originally planned. There was a tropical storm that blew through the area so I had to cancel. I still wanted to hike, though, with my daughter, Katie, and her boyfriend, Miguel. So, we selected the Art Loeb Trail in NC because it is shorter. Little did we know, the Art Loeb Trail is one the most difficult trails in North Carolina. We took a shuttle from Davidson River to Daniel Boone Boy Scout Camp.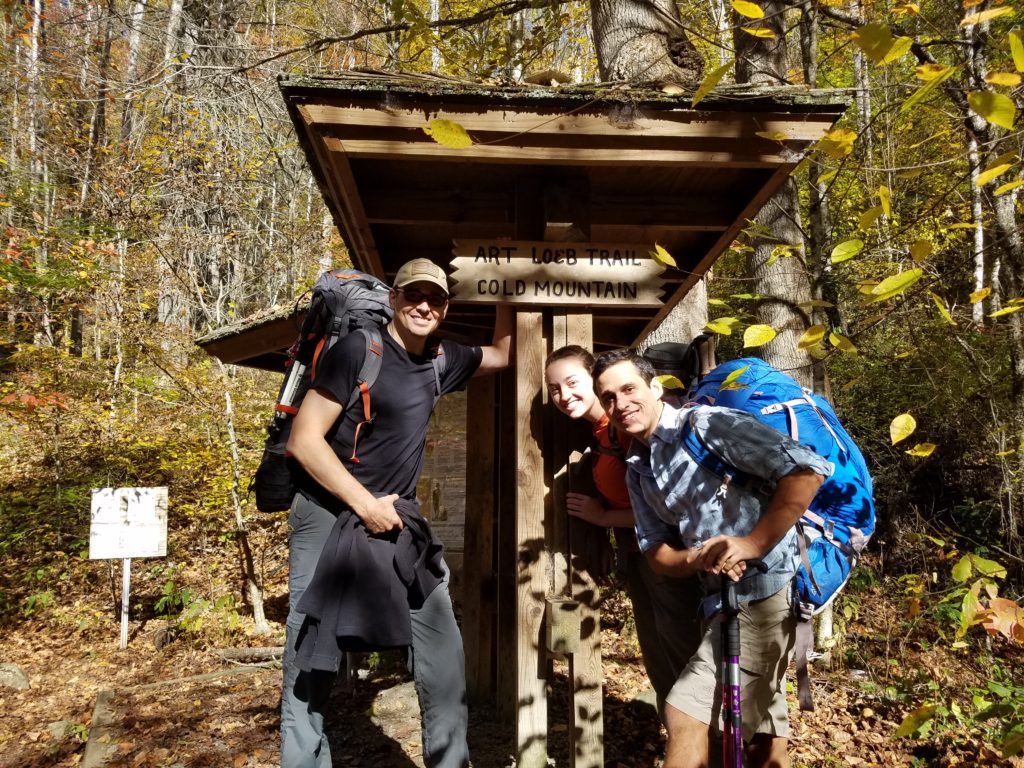 Day 1: Daniel Boone Boy Scout Camp to Deep Gap: 4 miles
We started this hike at the Boy Scout Camp where I actually went one summer with my oldest son, Bobby. We hiked the first 3.8 miles and it was dark by the time we got to camp.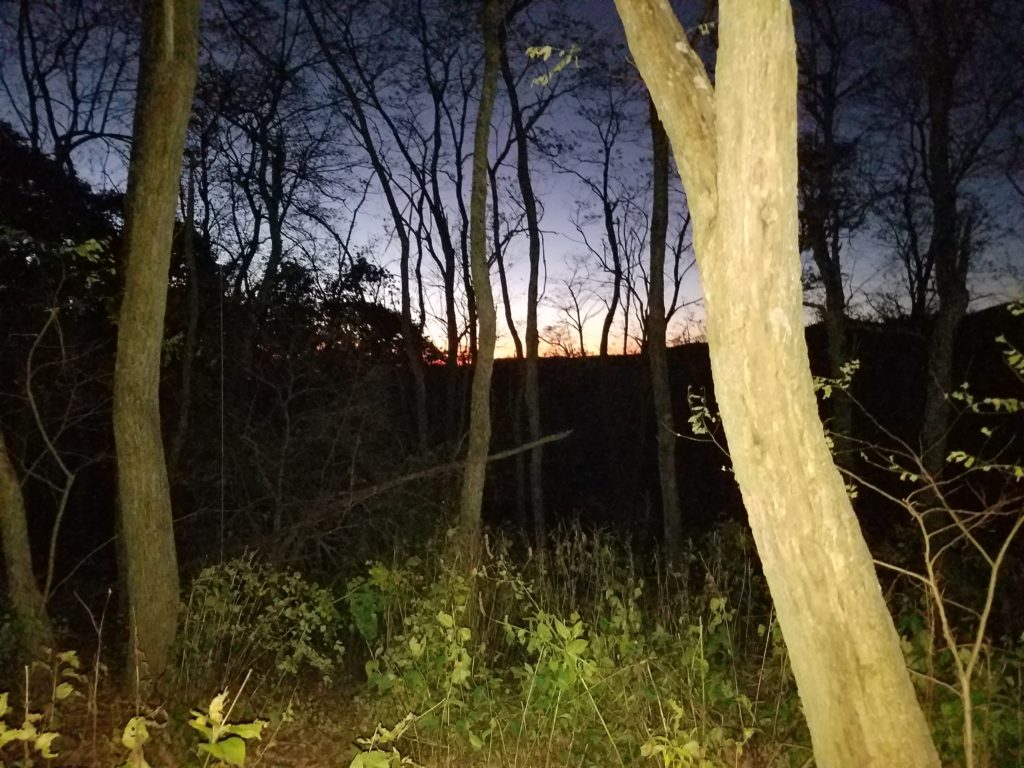 Day 2: Deep Gap to Gloucester Gap: 14 miles
We got an early start on day 2. Hiking through the Shining Rock Wilderness is difficult to navigate due to the intention lack of trail markings. We were vigilant and used a GPS when necessary.
There was a big storm coming within 24 hours with  100% chance of rain and high winds. We decided to push on to Gloucester Gap by going over 14 miles to get as close as possible to the shelter in butter gap.  When it became too dark to hike safely we stopped about four miles from the Butter Gap Shelter. The views were beautiful, but this was some of the most strenuous hiking I have done in recent memory. Check out the videos and pictures below to get an idea of how beautiful, and difficult, this trail is.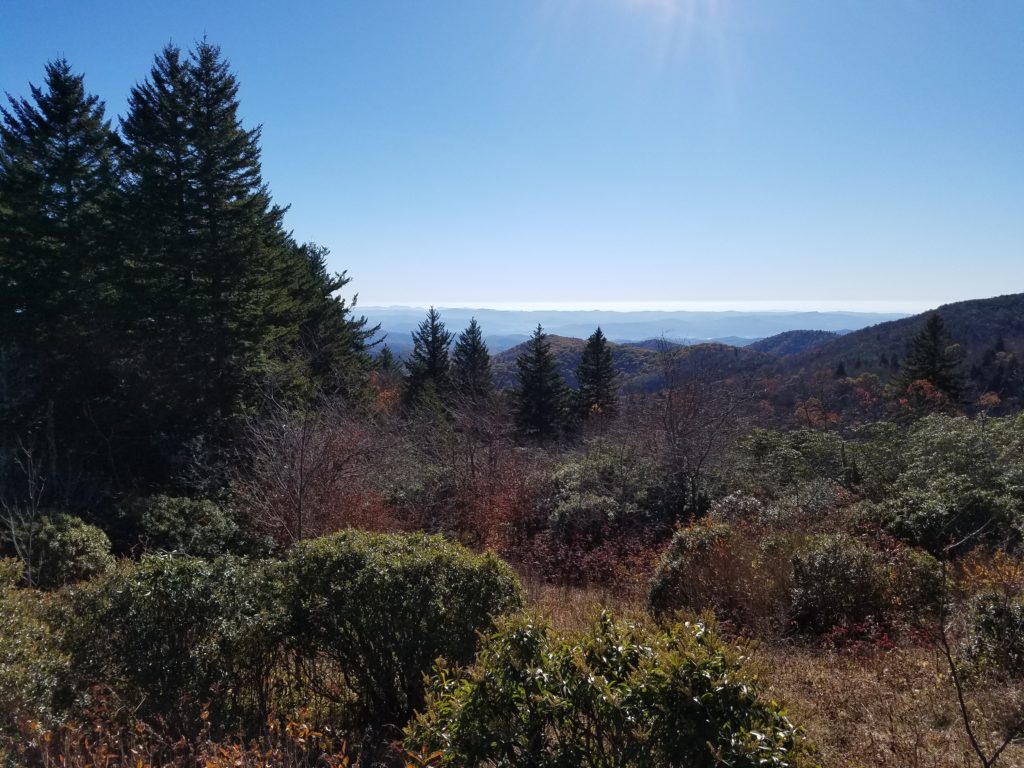 Note that when Hiking through the Shining Rock Wilderness a bear canister is mandatory. See a picture of the sign below: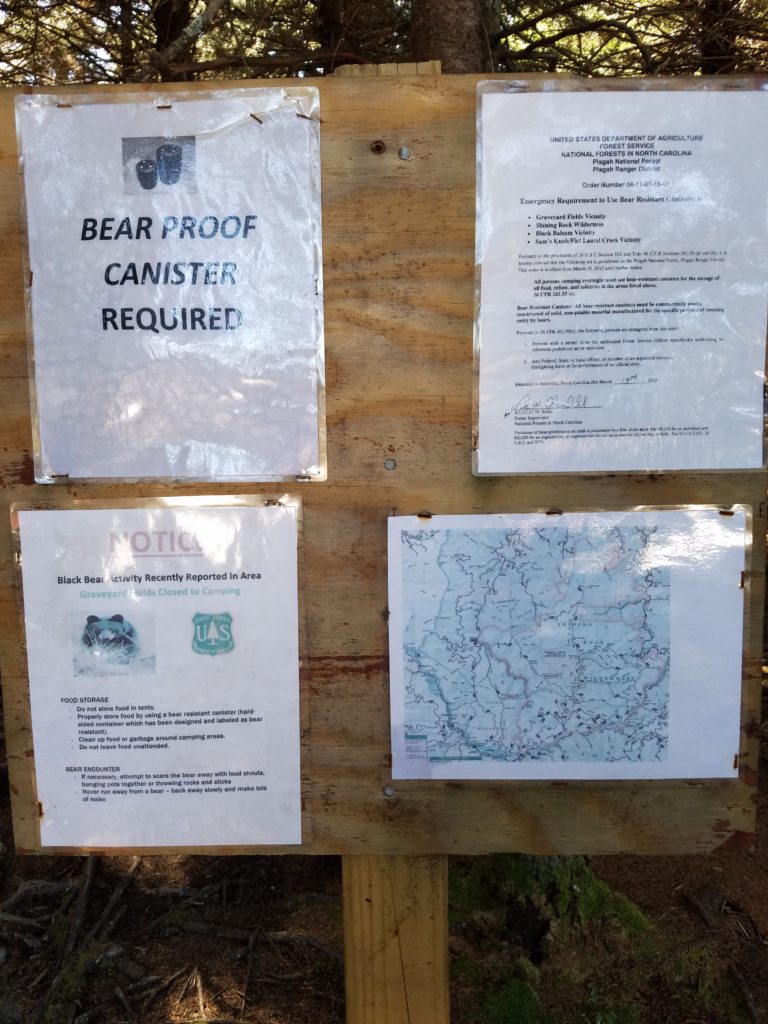 Day 3: Weathering the storm at Butter Gap Shelter: 4 miles
We got up early on day 3 to cold rain and started the four mile hike over multiple mountains to Butter Gap Shelter.  We got to the shelter and stayed there for 23 hours to weather the storm. It was a great chance to rest up!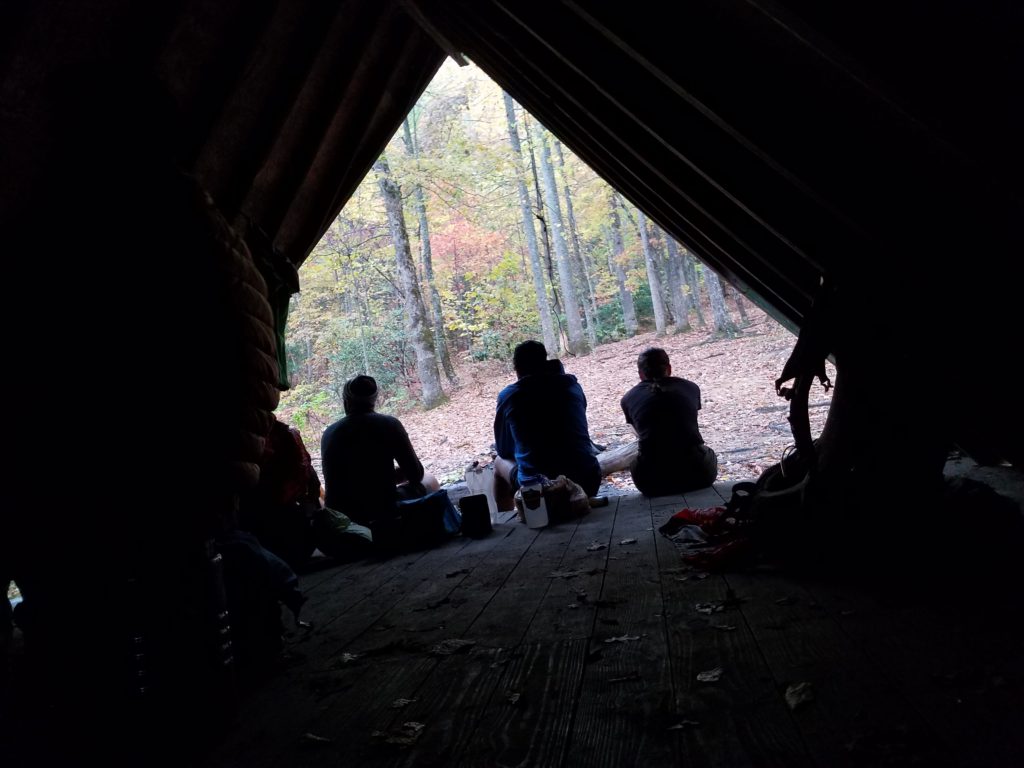 Day 4: Butter Gap Shelter to Davidson River: 8 miles
On day 4 we got an early start and hiked back to the truck. The air was wonderful after the rain and the views were stunning.
We swapped packs, but we didn't swap camelbacks: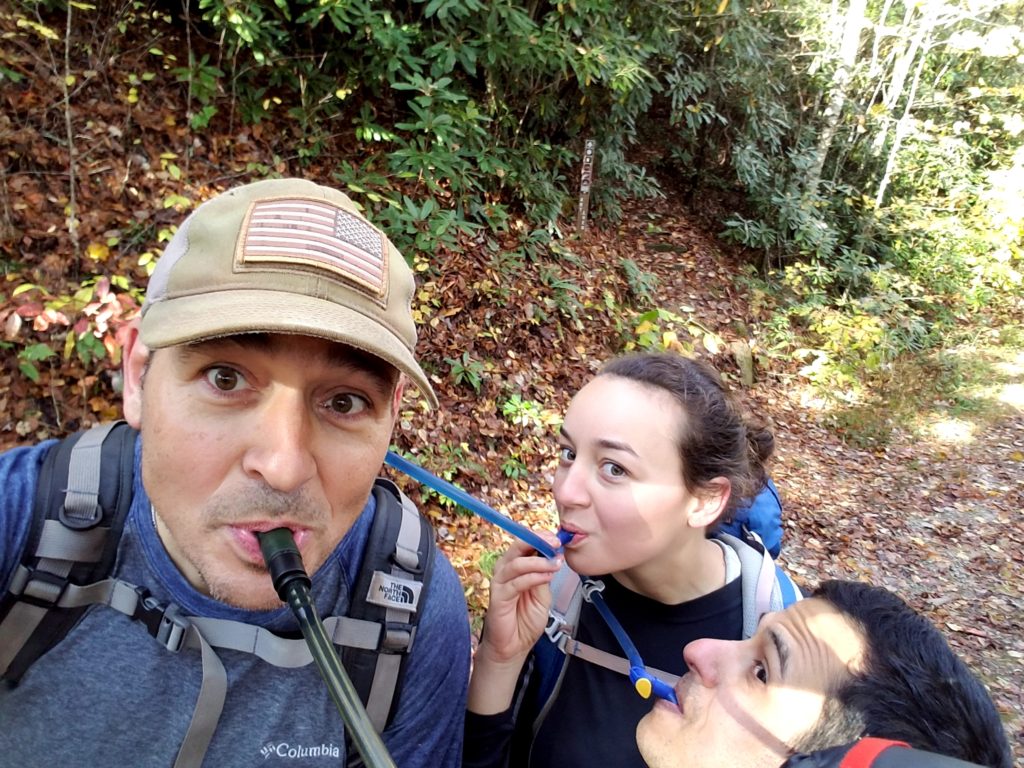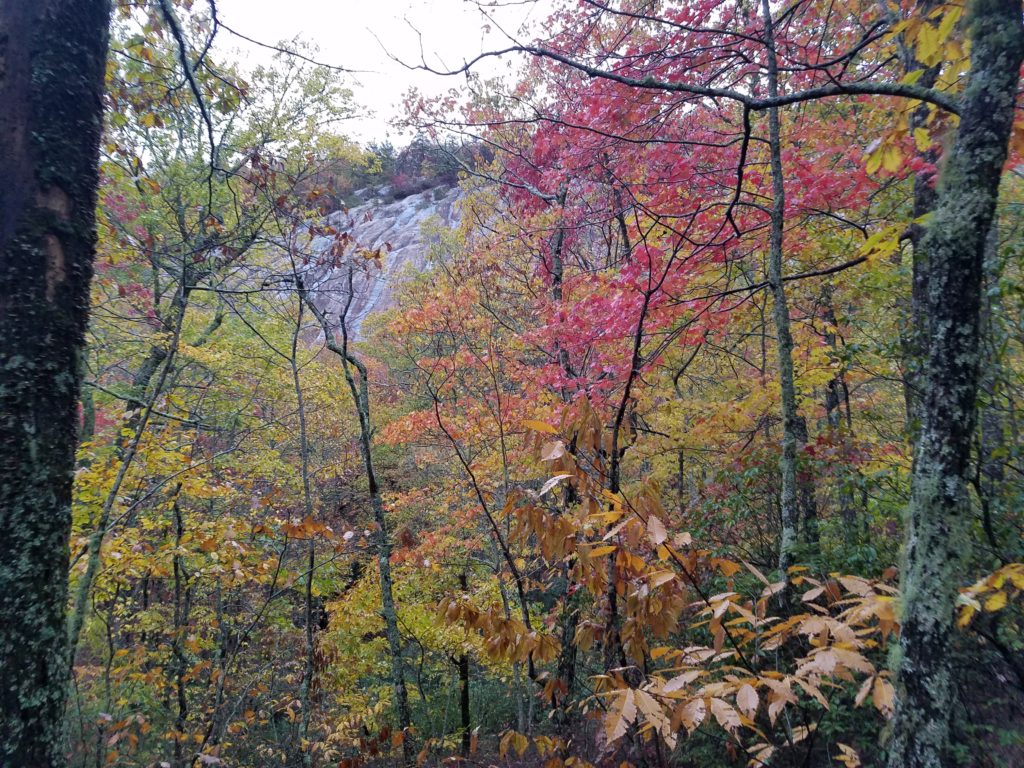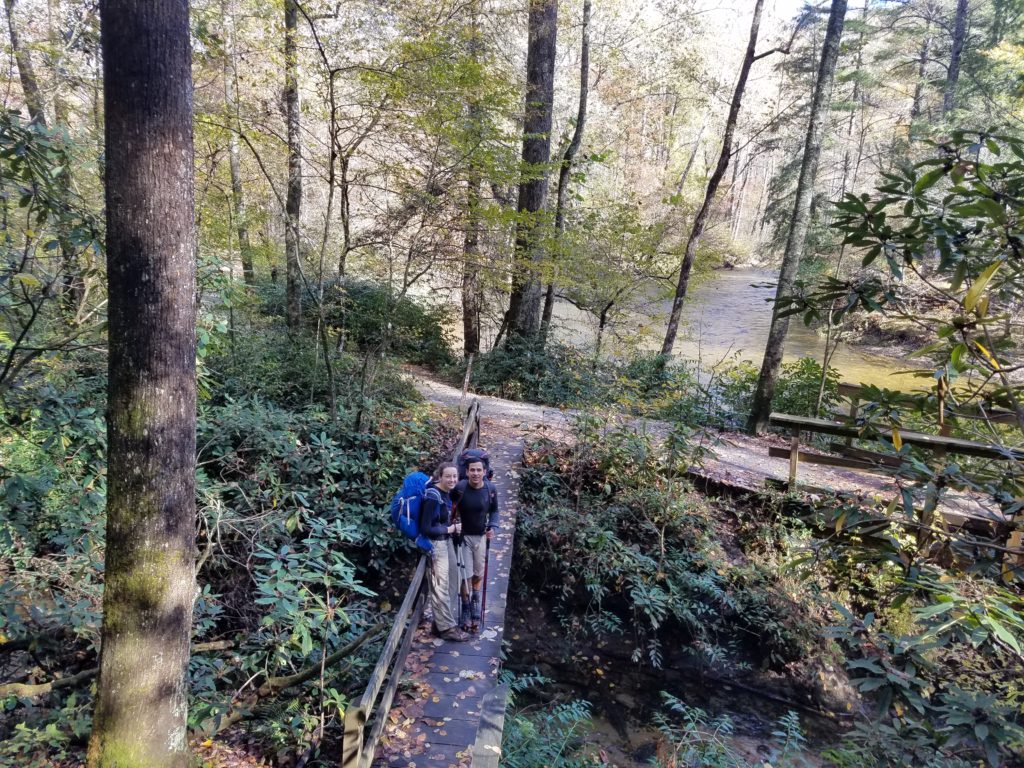 Summary: I think the Art Loeb Trail is one of the most beautiful on the east coast of the US. However, it is also one of the most difficult so make sure you are ready for it!