La Chua Trail at Paynes Prairie
Quick Facts
Distance: 3 miles
Duration: 2 hours
Difficulty:  Very Easy
Terrain: Flat boardwalks, grass, and sand paths
Human Impact: Heavy impact due to proximity to Gainesville, FL
Location: Paynes Prairie, FL
Start: La Chua Trail parking lot
End: La Chua Trail parking lot
Dates: April 9, 2017
Getting Started
Becca (my wife), Bobby (my eldest son), Katie (my daugher), Miguel (Katie's boyfriend), Stevie (my 2nd son), and I hiked this very easy, but very interesting trail. The interesting part is that you can  get VERY CLOSE to nature.  The hike is an out-and-back that goes from the self-pay parking lot, out to an observation tower, and back. Parking costs $4.00 per vehicle on an honor system.   Full disclosure on this hike is that you can get way closer to alligators than some people would feel comfortable. However, the wildlife on this hike is amazing. Here are some of the highlights:
Wild Horses
Wild horses roam free and even walk on the trail with you. We saw several colts.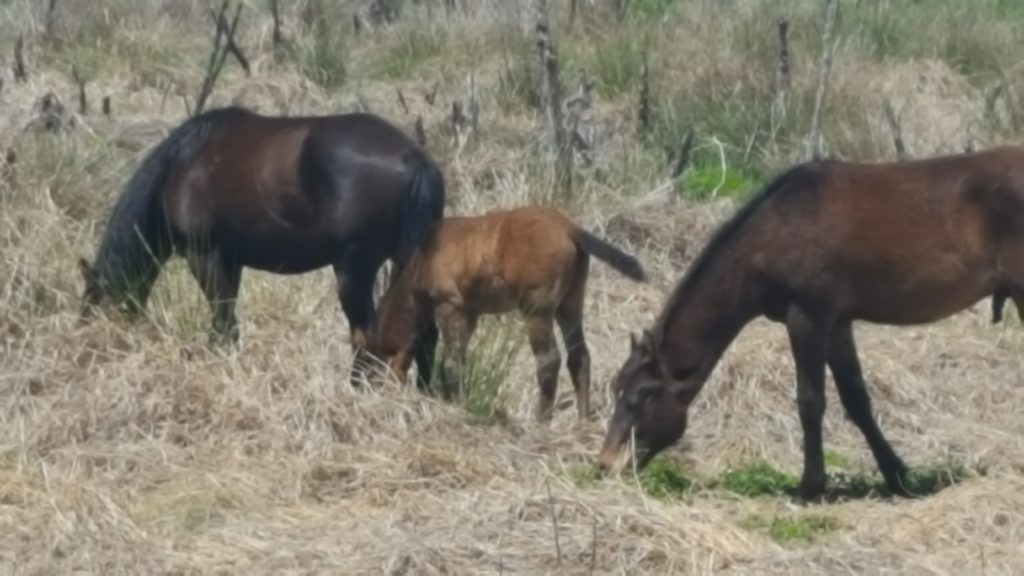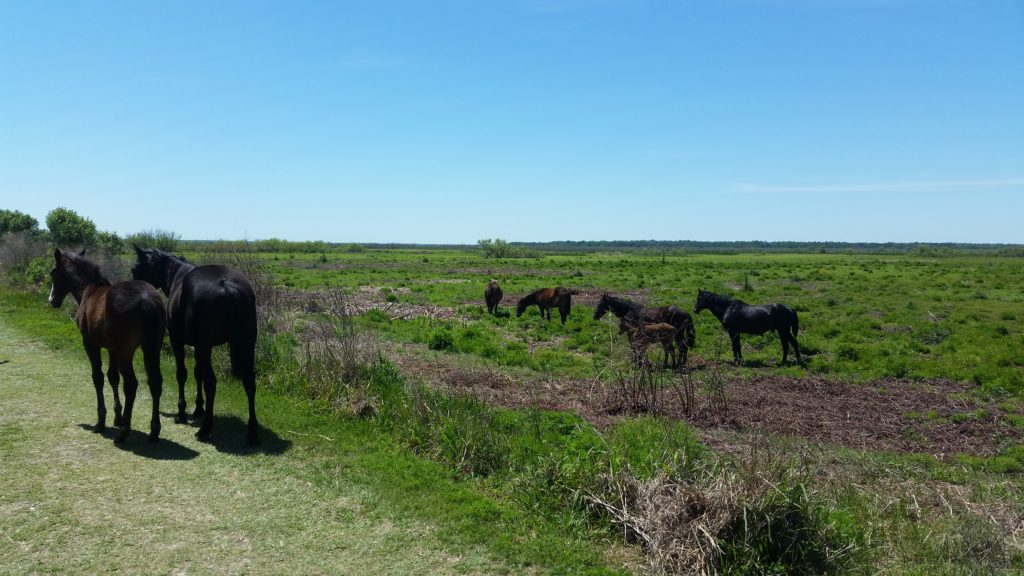 Alligators
There were many many large alligators. One of the park rangers told us that there has been a recent rash of cannibalism. In fact, right before we arrived there one alligator had just killed another and was eating it as we watched. Note this is NOT like Bass Pro because there is no fence between you and the gators.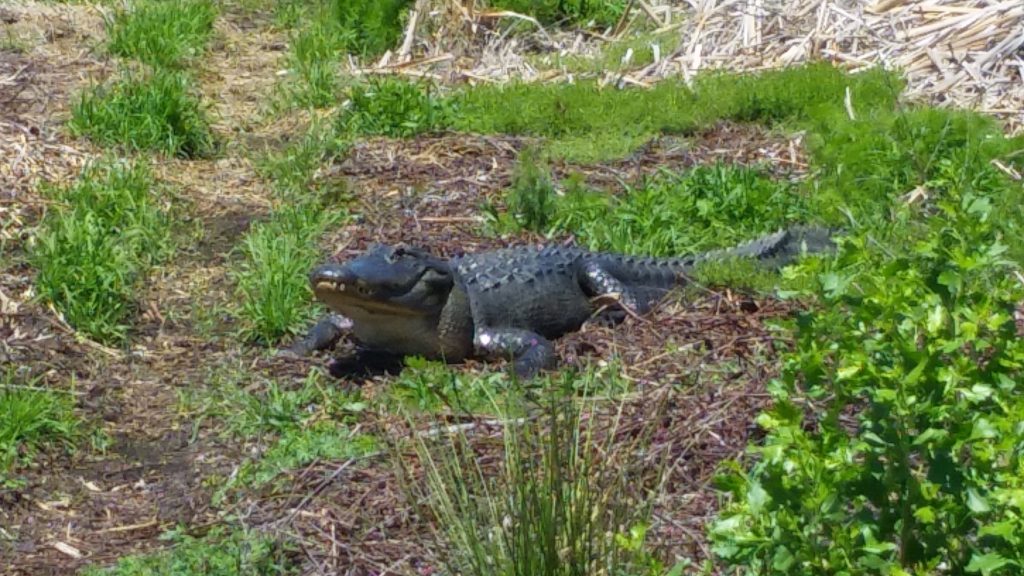 Here is a picture of Wild Horses and an alligator in the same picture!! If you increase the size of the picture you can see the alligator in the middle.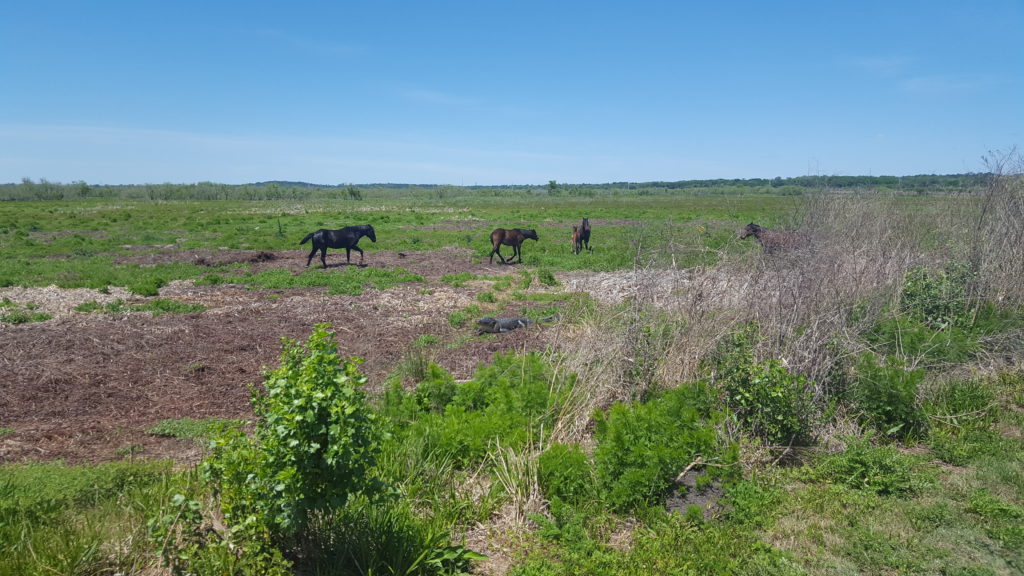 In the picture below you can see a lot of alligators basking in the sun on the bank.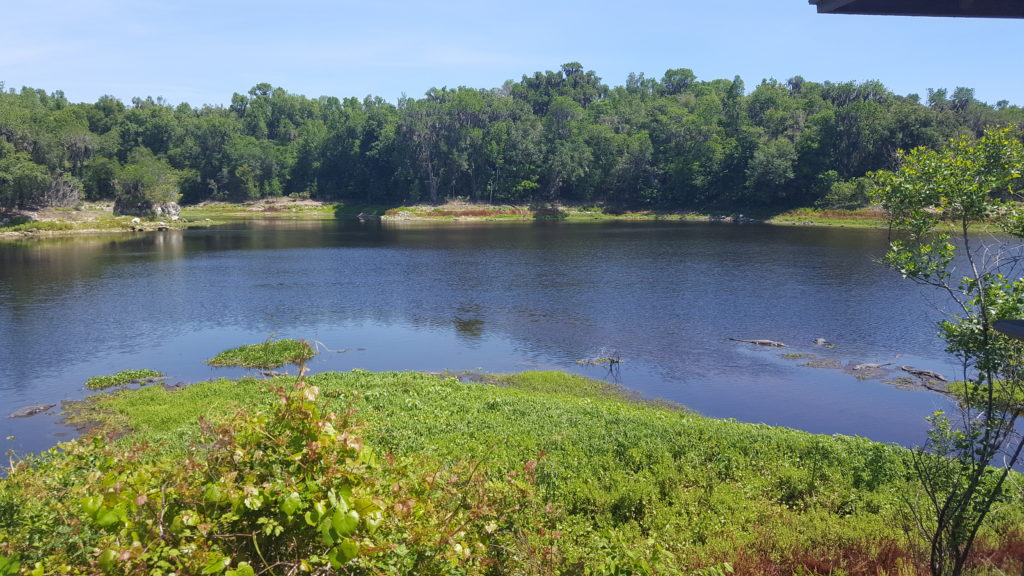 Bison
We could see Bison off in the distance from the observation tower. We took this picture from our monocular.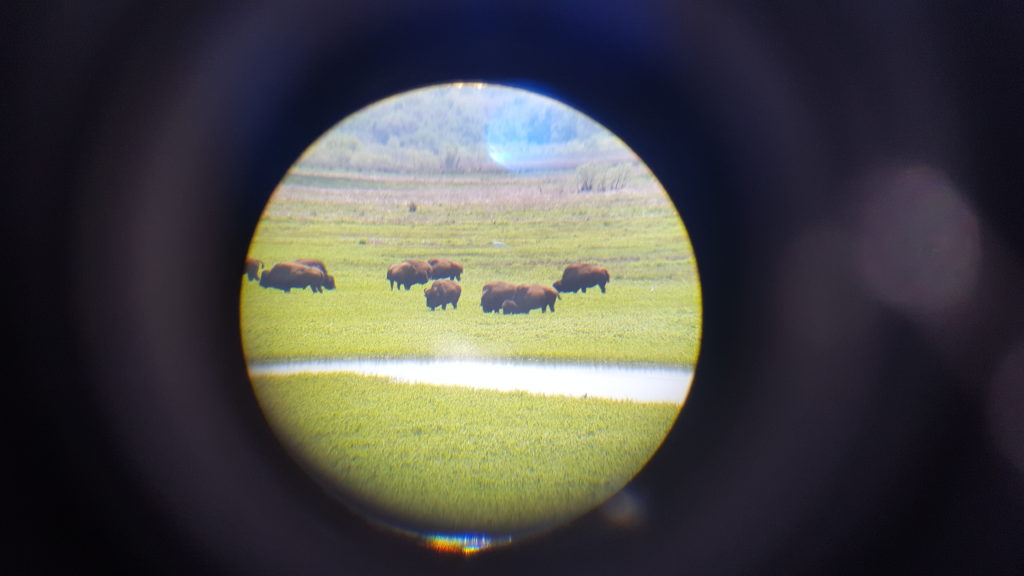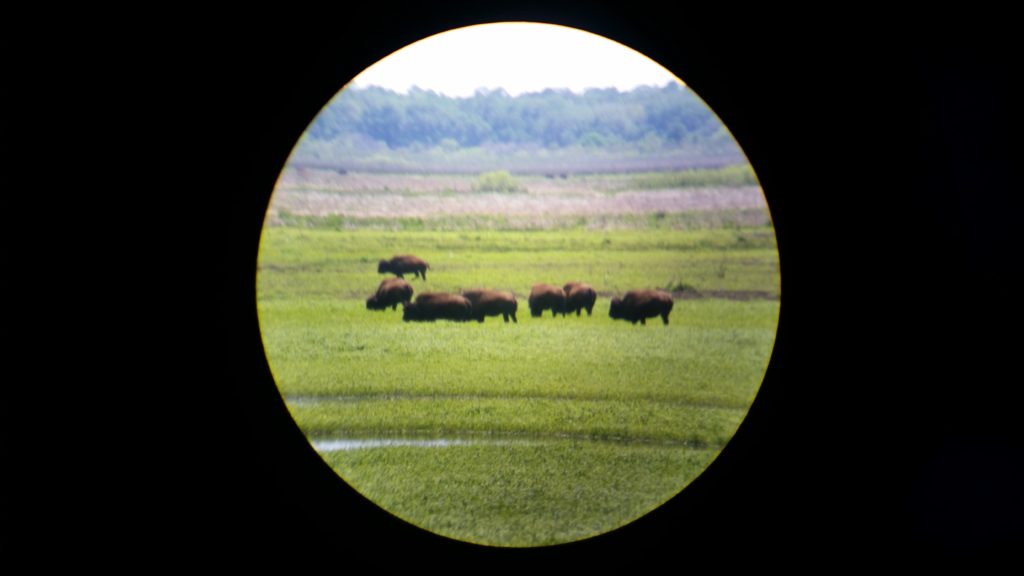 Armadillos
On the hike out there was an armadillo on the trail. It did not seem at all afraid of us.